zIPS™ is the world's first mobile intrusion prevention system app that provides comprehensive protection for iOS and Android
Mobile Device Protection – We've got you covered
On average, we spend more than 5 hours each day on our mobile device conducting company and personal business making them prime targets for hackers.
zIPS™ can detect both known and unknown threats by analyzing the behavior of your mobile device. By analyzing slight deviations to the mobile device's operating system's statistics, memory, CPU and other system parameters, z9™ detection engine can accurately identify not only the specific type of malicious attack, but also the forensics associated with the who, what, where, when, and how of an attack occurrence.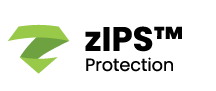 Uses the on-device z9™ detection engine to monitor the whole device for malicious behavior, and to dynamically detect known and unknown threats in real time.

Leverages machine learning to analyze deviations to device behavior and make determinations about indicators of compromise to accurately identify specific types of attacks and classify zero-day attacks.

Implements quick incident-response recommendations and decisions when malicious activity is discovered.

zIPS™ provides users with information on nearby Wi-Fi networks and their potential risk. By evaluating potential risks on nearby networks via a map view, users can determine which network they should avoid and which ones have not detected malicious activity or hacking. If a user does connect to a potential high-risk network or zIPS detects a network attack, the user receives an alert and a recommendation to disconnect from the network. The threat detection information and risk profile is then provided to other zIPS users to inform users of a new Wi-Fi risk.

zIPS™ provides users with information about app activity on their device when performing checks on the operating system, network connections and downloaded and installed apps. Users are now able to see an activity summary for the scans and security checks zIPS silently performs on their device so they can quickly and easily understand how their apps, network connections, data and personal information are protected from compromise.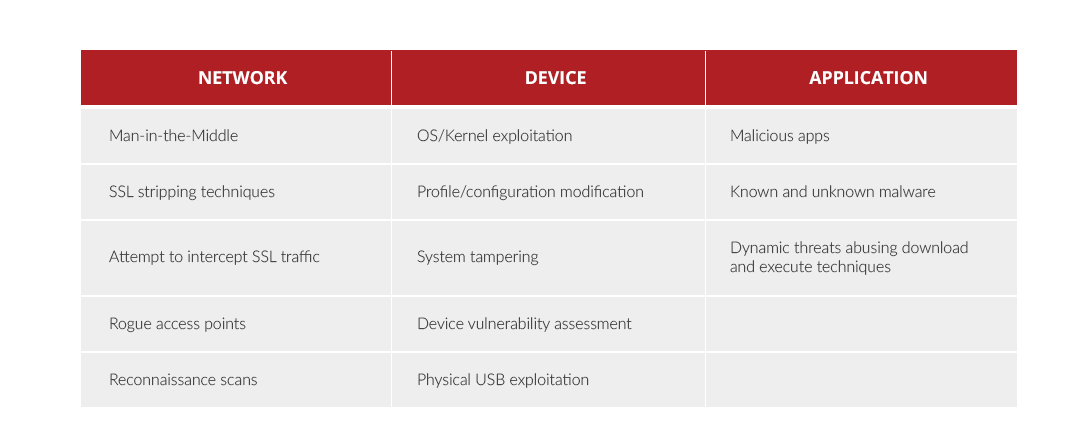 Mobile Threat Defence For Your App

Delete the wallet from the app, and restore it later from a device that has not been compromised.

Delete the messages and exit before the attacker reads your message database or dumps your RAM

Ban all transactions on the compromised device, and reset the users password
Speak to one of our consultants today about Automation & Orchestration.